Gearagh Memories /2010/ colour & black &white / 10 mins 30 secs

Ninety year old Joanie Herlihy remembers her early life in the Gearagh near Macroom and talks about how this way of life was lost after the flooding of the Lee valley in 1956.
This short film was shot in Gearagh, a nature reserve that was formerly the home to a unique rural community. Joanie talks to her daughter about her childhood as they walk through the Gearagh. The stories are illustrated with black and white stills and traditional music is provided by local singer song writer Ger Wolfe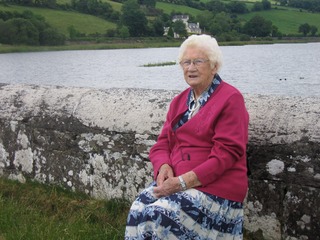 Gearagh Memories was screened at the 2011 Dingle Film Festival. 2011, The Fastnet Film Festival May 2011 and the Ballinamore Film Festival August 2011 and will be screened on 'Culture Night' in Cork on September 23rd 2011.