The Tibetans. A Life in Exile / 63 mins / 2007
After fifty years in exile the Dalai Lama and the Tibetans face a crisis. Can those in exile continue to preserve their culture as the modern world intrudes more and more? Or is this community in danger of losing its identity and disappearing forever? 

An Inspired Gathering / 29mins /2008

A unique insight into the making of high quality crafts in West Cork with commentary by Jeremy Irons.
This documentary shows how the landscape influences and inspires members of the West Cork Craft and Design Guild as they design and make in ceramics, wood, metal and textiles.
See Clip from An Inspired Gathering

The Shoot /25mins/2008

Arran, Robb's 12 year old son, presents a documentary about the making of a music video by the rock band REMMA.
Speaking Out For Tibet /8 mins/ 2009

Cork's only Tibetan explains what he is doing to raise awareness of the situation in Tibet.
Ó Bhéal Guth Béal ( From Mouth to Mouth) 11min /2009

A Documentary about Irish singer/song writer Ger Wolfe
In this film we see Ger Wolfe discovering a new way of writing songs in Irish. After talking to the older generation in the community he goes on a personal journey to discover more about Saint Gobnait and about the local history and stories connected with the area.

Gearagh Memories /9mins/ 2010
Ninety year old Joanie Herlihy remembers her early life in the Gearagh near Macroom and talks about how this way of life was lost after the flooding of the Lee valley in 1956.
This short film was shot in Gearagh, a nature reserve that was formerly the home to a unique rural community. Joanie talks to her daughter about her childhood as they walk through the Gearagh. The stories are illustrated with black and white stills and traditional music is provided by local singer song writer Ger Wolfe
The Wedding 8mins/2010

This short documentary follows a Gaddhi wedding in northern India. Ashok performs ancient rituals before meeting his bride to be for the first time......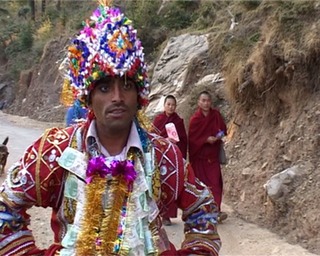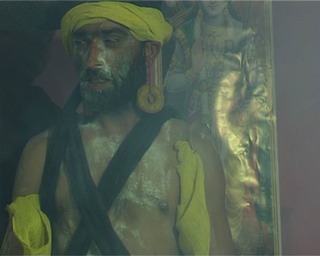 Broken Hearts /9mins/2008

A short drama set in the aftermath of the 1981 Hunger Strike in Northern Ireland.